Buy Quality Ford Auto Parts and Accessories in Bennington, VT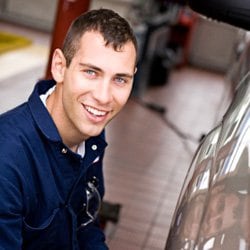 Have a project coming up to fix or upgrade your vehicle? Then you need the right parts and accessories for the job. Fortunately for drivers around North Adams, MA, Rutland VT., and surrounding areas, we have a comprehensive selection now available at the Bennington Ford Parts Center for an affordable price! That means you can get anything from wiper blades and oil filters to tires, pedals, mats, and more-all in one place. Ford owners will especially appreciate our Ford brand collection which includes bed products for Ford trucks, bike racks for your Ford SUVs, electronics for Ford cars, and more! This is one way that our dealership in near Troy and Cambridge makes getting the right items for your automotive work easy!
Get in Touch with the Bennington Ford Team Today!
For the convenience of our customers, buying parts and accessories is a simple process. You just have to submit a parts order online. To do so, simply navigate through our menu to select the items that you need. Of course, if you have any questions regarding tire maintenance or would like assistance with installation from our service center technicians, you are welcome to contact us online or call (877) 446-6573 to speak with an experienced representative. After all, your satisfaction is our top priority. So, the next time you need a quality auto part or specific accessory for your vehicle repairs or upgrades, remember to make the Bennington Ford Parts Center your next stop.